Michael M. Piechowski, United States
---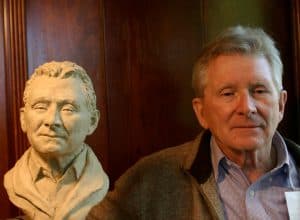 Michael M. Piechowski received his MSc in plant physiology from Adam Mickiewicz University in Poznań, his hometown in Poland. After a year of study in Belgium he came to the United States obtaining a PhD in molecular biology from the University of Wisconsin–Madison.
He taught at the University of Alberta, Edmonton, Alberta where he met Dr. Kazimierz Dąbrowski. They worked together for eight years. Not interrupting their collaboration, Michael Piechowski returned to the University of Wisconsin to obtain a PhD in counseling.
Subsequently, he taught at the University of Illinois, Northwestern University, and Northland College situated on Lake Superior's Chequamegon Bay. He is a Senior Fellow at the Institute for Educational Advancement and Professor Emeritus, Northland College, Ashland, Wisconsin where he introduced an experiential course in transpersonal psychology. He is a contributor to the Handbook of Gifted Education and the Encyclopedia of Creativity. His studies of self-actualizing people and moral exemplars led him to the study of emotional and spiritual giftedness. He has taught at the Honors Summer Institute at Ashland University in Ashland, Ohio and has lectured in New Zealand, Australia, and Poland.
Since 2002 he has been involved with the Yunasa summer camp for highly gifted youth, organized by the Institute for Educational Advancement. He is the author of Mellow Out, They Say, If I Only Could: Intensities and Sensitivities of the Young and Bright, and co-editor of Living with Intensity as well as Off the Charts: Asynchrony and the Gifted Child. He lives in Madison, Wisconsin.